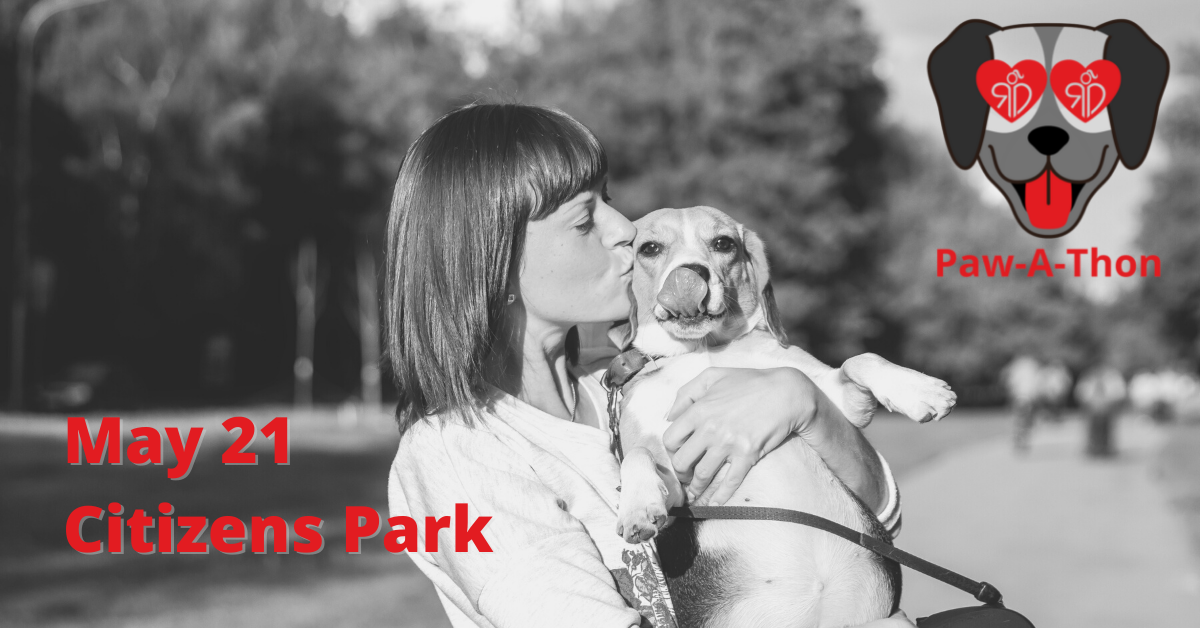 Rahab's Daughters 2nd Annual Dogs Against Human Trafficking
Saturday, May 21, 2022 – 9:00 AM – 12:00 PM CDT
Citizen's Park, 511 North Lake Zurich Road, Barrington, IL 60010
REGULAR TICKETS:
Individual- $20
Family- $45
DOGS WELCOME at the event. Must be leashed at all times and remain under the care of the owner.
Tickets are non-refundable.
Paw-A-Thon is a charitable event that supports our mission and DAT ministry. It's an opportunity for the community to gather and spend time outdoors, surrounded by our four-legged friends. Attendees of the event can bring their dogs, casually walk a 5K, and/or spend time with others and visit the vendors that join us at Paw-A-Thon. This year's event will be held in-person at Citizen's Park in Barrington, IL on May 21, 2022. You can be a part of this fun, family-friendly event to raise money for Rahab's Daughters and bring awareness to Human Trafficking in your community. Rain or shine, dogs are always enthused about going for a walk. Why not please your dogs with a fundraising dog walk, get some exercise, and give back to your community? Your support will help us to continue our mission and grow our DAT program. It will also allow Rahab's Daughters to offer assistance to many more survivors and our communities through our call centers, outreach/rescue activities, rehabilitation, prevention, and education programs.
Our Dogs Against Trafficking program trains dogs to be sensitive companions to survivors of human trafficking. The dogs give them companionship and support as survivors make a decision to get help and break free from a life of trafficking. You can register as an individual or family! It will be a fun, family-friendly event for everyone–including your furry, four-legged family members!
Join us for this unique, family friendly event with lots of fun, raffle prizes, and much more.