5 Simple Ways You Can Raise Funds for Rahab's Daughters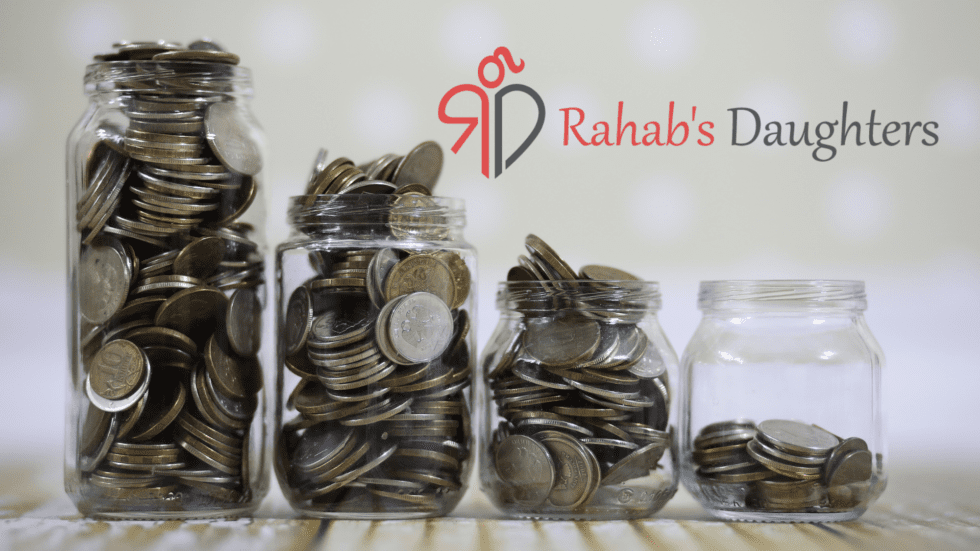 This year has been an upheaval for everyone. The ongoing pandemic coupled with civil unrest and a contested election has everyone's stress levels up and rising. We are all adjusting to new safety protocols, trying to navigate changing systems and making the best choices we can given the circumstances.
At Rahab's Daughters, the circumstances are equally stressful. The number of rescues that we typically do has gone up 80% over this time last year, even without a Super Bowl or the Olympic games, where we had planned on conducting rescue operations. At the same time, fundraising has gone down by 60%.
We want to continue our mission to end human trafficking by rescuing and rehabilitating victims; turning them into thriving survivors. We also want to help you relieve some stress, and studies show that charitable giving has some tremendous health benefits. Let's set the stage for a healthier 2021 with some easy ways to help us raise funds to continue our mission. Rahab's Daughters needs your help to continue operations and expand our mission to new chapters and events. 
With the end of year and holiday season approaching, people are looking for ways to gather in smaller groups or virtually to maintain some traditions during the pandemic. We have some suggestions that could give you the opportunity to host family gatherings while raising funds for our cause. 
Our annual gala is one of our biggest fundraisers each year. It's a chance to dress up, participate in some fun activities and learn more about what we do. This year, our gala is a virtual event. General Admission is free, but there are also sponsorship tiers that include some public acknowledgement and recognition on our social channels. If you invite 5 friends and put in $20 each, you could support the Gala at the Bronze level. See how many people you can gather and challenge each other to see what tier you can achieve! 
The gala is October 29th at 7:00 pm Central time.
The shift to online gatherings has spawned the virtual game night. There are a number of games that have been adapted to play online or via zoom. A personal favorite is online Bingo. You can host a group with a buy in of $10 each or $25/family and have a night of fun with all proceeds going to Rahab's Daughters.
Ask for Donations In Lieu of Gifts

 
Gift giving is an important ritual in many of our holiday traditions. If you have a birthday coming up, or you celebrate a gift giving holiday such as Hanukkah or Christmas, ask for donations to Rahab's Daughters in lieu of gifts. Hosting fundraisers is easy to do via our Donate page on Give Lively (scroll to the bottom and click "I want to Fundraise for this" ) or via Facebook.
This feature on Amazon allows you to raise some funds for us each time you shop at smile.amazon.com. You could encourage others to do the same. Ask people to honor your giving wish by shopping or switching from their own charity to Rahab's Daughters for a certain period of time. For example, if you have a November birthday coming up, you could ask your friends to shop via Amazon Smile with donations directed to Rahab's Daughters for the entire month of November. 
Include Rahab's Daughters In Your End-of-Year Giving Plans
People often save charitable giving for the end of the year for tax reasons. This year, as you are making your plans to donate, include Rahab's Daughters in that plan, and encourage others to do the same. We appreciate and depend on donations to stay in the fight against human trafficking.