Illuminating Human Trafficking | Rahab's Daughters Annual Gala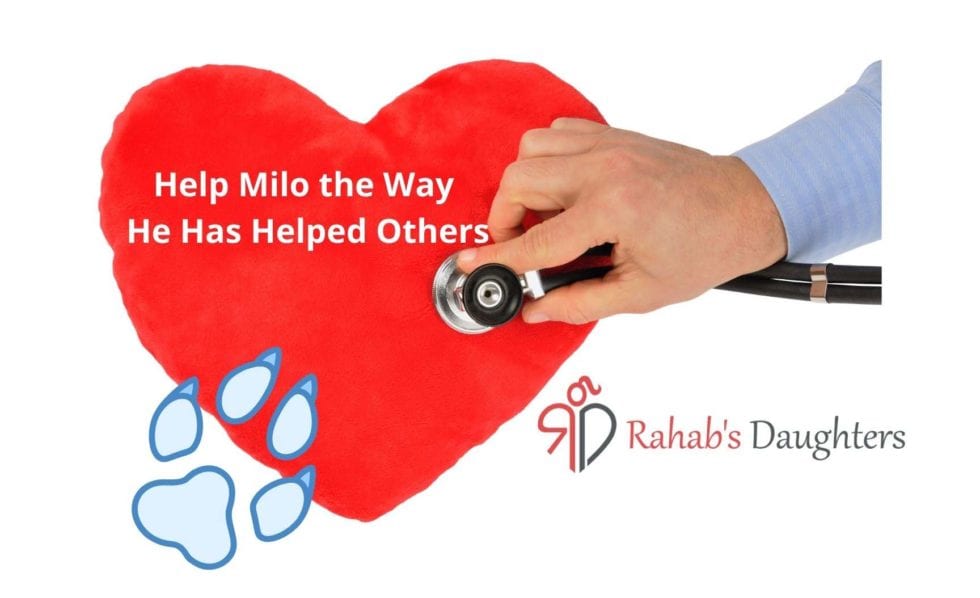 If you have been a part of the Rahab's Daughters community, you know that our dogs are at the heart of our organization and on the frontlines of our rescue efforts. Our dogs assist in rescues, provide comfort and therapy to survivors, and keep watch over safe houses.
Now, one of our most active and loved dogs, Milo, is in trouble.
Since he was 8 weeks old, Milo has been working hard to become a Rahab's Daughters service dog. He loves his trainer, Sam, and protects her with his life.
Milo has been a part of over 200 human trafficking rescues, serving at four super bowls with valor. Trafficking survivors become attached to him right away and want him by their side everywhere they go. Milo loves volunteers and is a wonderful ambassador for the cause.
Earlier this year, Milo was diagnosed with anal fistulas and has had three separate surgeries to fix the issue. Right now, Milo is in the ER and he needs your help. In order to recover, Milo needs immediate medical attention, procedures and fluids.
It costs more than $25,000 to train an animal for this type of service work and Milo is uniquely suited to it. He loves providing support and protection to survivors and being an integral part of our operations. It is important to our founders, our volunteers, and our survivors that our dogs remain healthy and active parts of our work. Please help us save his life. We want Milo to continue to be able to save the lives of others and bring joy to human trafficking survivors for years to come.
We have set up a Go Fund Me page to support Milo's medical care. If you are able to donate, please do so now. It is urgent that Milo receives immediate, life-saving medical care.
UPDATE: September 13, 2020: Milo is at home and healing, but he will need lifelong care to continue protecting others. Please continue to give if you can.